New! Collaborations with
Meat Loaf

After teaming with musician/actor Meat Loaf to create a sculpted guitar for a fundraising auction, Mary Ouimette-Kinney is designing a second, more elaborate guitar for the rock star. Guitars for Hope, a public art project to benefit Kelly for Kids, Hunters Hope, and WNED Public Television, was inspired in part by Buffalo Bills Hall of Fame quarterback Jim Kelly. For more about Guitars for Hope visit guitarsforhope.org or to view the online auction, visit the gala audtion page.
The guitars were designed and fabricated by Mary Ouimette-Kinney, in collaboration with Meat Loaf. The seven foot long guitars are shaped to look racecars, complete with airbrushed flames, carved fenders, a hand-carved bat hood ornament, and an original mural. For more about the Staypuff guitars, click on the PDF icon. Update!!! Work on the second guitar was halted for a few weeks. Check back for updates.


---
New! Article Released! Best of WNY online magazine featured an article about Meat Loaf's racecar guitars. Read the article on the Entertainment page at Best of WNY.com

---
New! The Making of the Staypuff guitars...Inside the Sculptures and Form
studios... To be uploaded Sept. 8th, 2006! ...more

---
New! Ask about prints/posters of paintings that inspired Staypuff and images from past shows and commissions. Online gallery coming soon.

---
New! Mary Ouimette-Kinney and sculptor Lawrence F. Kinney will collaborate to create a classic rock sculpture for an upstate New York night club.

---
New! Sleep Publication Released. Mary Ouimette-Kinney will produce a full color, quarterly sleep disorders magazine for Sleep Medicine Centers of WNY. Subscription base has expanded to Canada, Europe, and India.
---
Photos:
Staypuff I photos;
Mary with husband Lawrence Kinney
at the Guitars for Hope press conference

Clients and Portfolio
Current Websites
http://www.sleepmedicinecenters.com
http://www.darlingpaint.com
http://www.sculpturesandform.com
Affiliations
Sleep Medicine Centers of WNY: Director of Media and Publications for a five-facility sleep medicine practice
http://www.sleepmedicinecenters.com/meet.html

Buffalo News: freelance writer

Darling Paint: web designer, graphic artist and author of interactive educational materials

EVE Magazine: columnist: Heart and Soul,
In Memoriam, Women and Health; graphic artist

Hemophilia Center of WNY: writer: patient and public educational articles about bleeding disorders
Old Editions Book Shop: graphic artist (interactive multimedia presentations, web images); web designer

Agnes Scott College (Biographies of Women Mathematicians): researched and wrote a biography of Mary G. Ross link to Agnes Scott bio
Women of Accomplishment (2001): collaborative writer in a book for the 2001 Pan-American Exposition about the accomplishments of women of the last century
MOCHA Project: Layout and design services for specific print publications
Buffalo, NY Community: writer, artist, producer of numerous plays and enrichment programs that involved over 200 children and the Girl Scout Council of Buffalo and Erie County, New York

---
Up and Coming...
Fine Art Prints/Posters
New Sculptures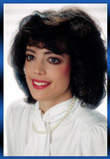 ---
Mary Ouimette-Kinney
Professional, freelance artistic and writing services
---
Mary Ouimette-Kinney is the Director of Media and Non-Professional Educational Services for Sleep Medicine Centers of WNY. She has published numerous writings, multimedia, and paintings for businesses and organizations in Western New York and throughout t he United States. In addition, Mary has written and produced several children's plays and enrichment programs as a community service to the Buffalo, New York area.
---
Contact
Email:
lmkinney@adelphia.net
Phone: (716)833-6260
Visit related pages:
myspace.com
eBlogger Blogspot
Leave a Comment about Staypuff:
topix.net
---

To
Sculptures and Form
the three-dimensional artistry
of sculptor
Lawrence F. KInney
Coming soon...
expanded website with
online portfolio and
testimonials
---
Links

Mirror of the Soul
Meat Loaf: Bat Out of Hell III

David M. Driskell
www.mirrorofthesoul.com
---
Meat Loaf Unofficial

Ross
Meat Loaf Unofficial

---
Current Exhibit